Piotr Mitros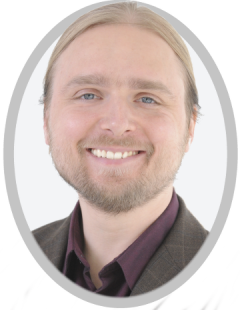 piotr@mitros.org
Piotr Mitros is an innovator and expert in the field of education. He has been a co-founder or key early employee at three organizations, all of which have crossed the $100 million mark. Mitros is a frequent keynote speaker, panelist, and consultant on: disruption in education, assessment, learning analytics, educational datamining, open educational resources, learning-at-scale, open education, use of evidence in education, ICT for development, and crowdsourcing in education.
When not traveling, Mitros is focused on a new not-for-profit targeting access to justice, civics, and open education. He is a candidate for the Cambridge School Committee, where he hopes to use his experience in education research and in cross-cultural education to improve the Cambridge School District. He also enjoys consulting when particularly technically interesting or socially-beneficial projects come up.
Mitros is a free software author, best known as the creator of Open edX, an educational platform which has around 300 contributors, and 200 deploys, including ones from the Saudi Ministry of Labor, the Ministries of Education in France, and China, and the Queen Rania Foundation (the not-for-profit of the Queen of Jordan), Stanford, the World Economic Forum, as well as edx.org. As of this writing, it powers around 1,000 full, pure-online courses, has around 10 million users, and forms the backbone of a new research ecosystem. Designed from the ground up for educational data collection, randomized control trails, and experimental pedagogies, at the most recent Learning@Scale conference, all but one of the best paper nominees (including the winner) were based on Open edX. Mitros proposed the concept of MITx/edX to MIT in the fall of 2011, and served as the Chief Scientist of edX, the MIT/Harvard education initiative, for over a half-decade.
Mitros has a long history developing educational models, especially in diverse cultures. The concepts behind the MITx project were inspired by Mitros' experiences teaching in China, working in India, facilitating educational technology projects in Nigeria, and developing experimental educational formats at MIT. His observations of university systems around the world inspired Mitros to find innovative ways to dramatically increase both the quality of and access to education. He has pioneered several models by which groups of students and educators can work together to construct courses with improved learning outcomes, pioneered many ways to use technology to improve learning outcomes in classrooms for diverse populations, and did extensive data analysis on one of the largest psychometric datasets in the world. His pedagogies and technologies have enabled improved learning outcomes across an incredible diverse range of settings, backgrounds, and cultures.
Mitros briefly served as Director for Education at what was at the time Know Labs and is now Udacity. Udacity was valued at over $1 billion at its last investment round. Mitros developed the analog electronics for a new medical imaging modality for Rhythmia Medical. The resulting device (which also includes novel numerical algorithms, data visualization, mechanical design, etc. developed by other members of the Rhythmia team) can remotely image the surface of the heart, shaving hours off a particular type of atrial surgery, and dramatically increasing its accuracy. Rhythmia Medical sold for around $200 million and the Rhythmia catheter and patient interface unit have been used on thousands of patients saving many lives. As part of his work at Rhythmia, Mitros designed what is still most likely the highest-performance ECG circuit in the world.
Mitros is author of many peer-reviewed scientific publications, and holds a B.S. degrees in Math and in Electrical Engineering, a Masters of Engineering in EECS, and a Ph.D. in EECS, all from MIT, with which he has been continuously affiliated in some way since he was a junior in high school.
Hobbies and interests
How people learn, how computers learn (machine learning), anthropology, analog circuit design, digital circuit design, computer science, control systems, applied mathematics, transformational leadership, disruptive innovation. Areas of some background: physics (classical mechanics, waves, thermodynamics, and introductory quantum), signal processing, machining, wood-working, welding, soldering, sewing, bicycling, martial arts, Chinese (intermediate), Arabic (extreme beginner, despite countless hours invested).