Piotr Mitros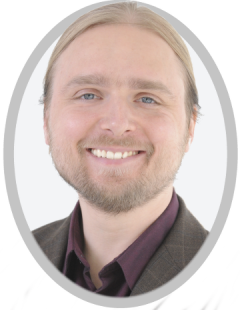 piotr@mitros.org
Piotr Mitros is the Chief Scientist of edX. He has been a co-founder or key early employee at three organizations, all of which have crossed the $100 million mark. Mitros is a frequent conference keynote speaker or panelist on disruption in education, assessment, learning analytics, educational datamining, open educational resources, and crowdsourcing in education. Mitros spend time teaching in China, working in India, and facilitating educational technology projects in Nigeria, as well as developing experimental educational formats at MIT. His observations of university systems around the world inspired Mitros to find innovative ways to dramatically increase both the quality of and access to education.
Mitros is a free software author, perhaps best known as the creator of Open edX, an educational platform which has around 300 contributors, and 200 deploys, including ones from the Saudi Ministry of Labor, the Ministries of Education in France, and China, and the Queen Rania Foundation (the not-for-profit of the Queen of Jordan), Stanford, the World Economic Forum, as well as edx.org. As of this writing, it powers around 1,000 full, pure-online courses, has around 10 million users, and forms the backbone of a new research ecosystem. Designed from the ground up for educational data collection, randomized control trails, and experimental pedagogies, at the most recent Learning@Scale conference, all but one of the best paper nominees (including the winner) were based on Open edX.
Prior to edX, Mitros developed the analog electronics for a new medical imaging modality for Rhythmia Medical. The device can remotely image the surface of the heart, shaving hours off a particular type of atrial surgery, and dramatically increasing its accuracy. It has been used on thousands of patients, conservatively saving dozens of lives, and includes what is most likely the highest-performance ECG circuit in the world.
Mitros is an experienced educator, with wide-ranging experience, from blended learning, to learning-at-scale, to constructivist and project-based residential courses with little use of digital technology.
Mitros is author of many peer-reviewed scientific publications, and holds a B.S. degrees in Math and Electrical Engineering, a Masters of Engineering in EECS, and a Ph.D. in EECS, all from MIT.
Hobbies and interests
How people learn, anthropology, analog circuit design, digital circuit design, computer science, control systems, theoretical mathematics, transformational leadership, disruptive innovation. Areas of some background: physics (classical mechanics, waves, thermodynamics, and introductory quantum), signal processing, machining, wood-working, welding, soldering, sewing, bicycling, martial arts, Chinese (intermediate), Arabic (extreme beginner, despite countless hours invested).